23 Apr

Kasa gets ready to launch fractional investing of Singapore properties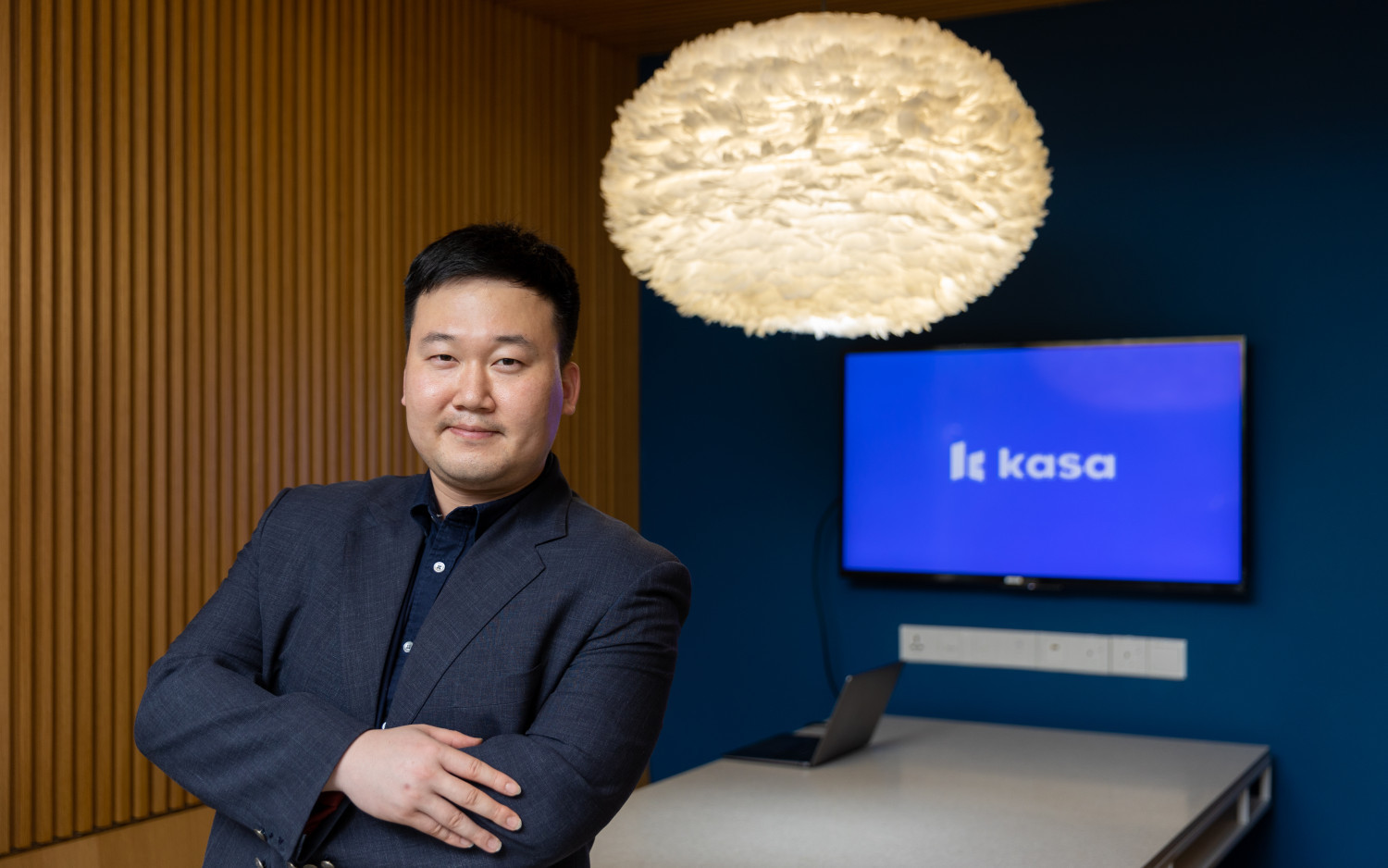 We built Kasa with the main principle of making the world's assets accessible to all but in a very regulated and safe way, says Yea Chang-Whan, Kasa CEO.
SINGAPORE (EDGEPROP) – There are two significant hurdles that make investing in real estate capital markets difficult for retail investors. They are often locked out of this market due to high capital requirements and the relatively illiquid nature of the<
See also: RealVantage aims to widen real estate opportunities for retail investors
However, the arrival of regulated blockchain technology in recent years could see these barriers to entry significantly lowered. One new player is Kasa, a real estate securities trading platform that uses blockchain to make investing in real estate capital markets assets accessible to more people.
Kasa has set up a company in Singapore called Kasa Singapore, which currently holds a Capital Market Services licence and a Recognised Market Operator licence issued by the Monetary Authority of Singapore. The parent company was founded in 2018 in Singapore by Yea Chang-Whan who is also the company's CEO.
Digital asset-backed securities
"There have been significant strides to regulate blockchain technology in recent years and this has allowed more transactions and the transfer of capital to be digitalised. This presents an opportunity for asset securitisation and the platforms to support this type of activity," says Yea.
Yea says there are two main areas of concern the platform addresses. Investors need to feel safe entrusting the platform with their money and regulators need to understand how this technology could benefit investors and the market.
A screenshot of the Kasa korea mobile application showing the second building they invested in, the Korea techonology Center in Gangnam, Seoul. (Picture: Kasa)
"We built Kasa with the main principle of making the world's assets accessible to all but in a very regulated and safe way," says Yea. Kasa has seen strong support among retail investors in South Korea through its Korean-based company Kasa Korea and the company plans to launch its product in Singapore this year.
Kasa issues digitalised beneficiary certificates based on trusted, high-performing real estate assets. These securities are issued in small denominations that make them more accessible to retail investors. The platform also enables secure payments in near real-time through private distributed ledger technology over the blockchain. This form of secondary trading is available on its secure Kasa Exchange platform on its website and mobile app, both only available in South Korea for now.
South Korean origins
Kasa was launched in November 2020. According to Yea, there is a large underserved market of South Korean retail investors who want to invest in prime commercial real estate assets in the country. (Find Singapore commercial properties with our commercial directory)
"It was good timing for us because in 2019 about eight months after we launched the company, the South Korean government rolled out its sandbox programme. This enabled companies with an innovative product that isn't regulated yet to apply and get regulated," says Yea.
Officially known as the Financial Regulatory Sandbox, the programme is aimed at designing safe and precise financial regulations while fostering new industries and protecting consumers. It is especially useful for innovative business models that exist outside of South Korea's conventional financial framework.
Seocho G-Well Towner was the second building Kasa invested in Gangnam last July 2021 and this offering raised $4.6 million in two hours. (Picture: Kasa)
"We saw success in Korea because we provide a liquidity access that benefits the established players in the commercial real estate market, as well as an accessible entry for new investors to be more involved in the market," says Yea.
The minimum investment for a retail investor in South Korea to take part in each of Kasa's funding is KRW5,000 ($5.50). This small amount makes it especially attractive to retirees and young professionals and generates a relatively high volume of secondary transactions on the Kasa Exchange platform.
Kasa Korea is even attracting established brokerage firms who see the company as an opportunity to increase the number of deals they could close. "If [these brokerages] represent a building owner who needs to sell a property, they could go through the traditional market, or they could come to Kasa," says Yea.
One of Kasa's unique features is a secondary virtual market, Kasa Exchange, where investors can buy and sell their investment shares. (Picture: Kasa)
So far, Kasa Korea has completed funding for at least three commercial properties in Gangnam, Seoul. The first was Yeoksam London Vill in November 2020 and the platform raised the full $11 million within eight days. This was followed by Seocho G-Well Towner in July 2021 that raised $4.6 million in two hours. Last September, the platform also raised $9.7 million for Yeoksam Korea Technology Centre in 12 hours.
According to Yea, the disposal of Yeoksam London Vill generated an annualised return rate of 26% and this subsequently encouraged more South Korean retail investors to sign up with the platform.
Singapore launch
Yea sees a large market opportunity to launch Kasa in Singapore and partner with a range of industry players such as brokers, developers, private wealth managers and financial institutions.
Kasa Singapore's upcoming launch later this year has been a nearly two-year journey, spent working closely with MAS to understand what the platform offers the market and investors, as well as to receive the necessary licences to operate here.
Kasa Singapore is led by its CEO Galen Tan, COO Lee Hung Dho, chief business officer Tan Kok Keong, and chief investment officer Ku Swee Yong.
"With our strong team of industry veterans operating this exchange and the Kasa Singapore platform, it helps build trust in our business model to local investors. We also have a proven track record from our business in South Korea," says Yea.
From Left, Ku Swee Yong, chief investment officer of Kasa Singapore, Yea Chang Whan, CEO of Kasa, and Galen Tan, CEO of Kasa Singapore. (Picture: Samuel Isaac Chua/The Edge Singapore)
"After going through our business plan with MAS and learning what the parent company has done successfully in South Korea, MAS was very specific when they issued the licences to us that we are only allowed to deal with accredited investors and institutional investors in Singapore," says Tan, adding that this is what differentiates Kasa Singapore from Kasa Korea.
Kasa Singapore will also start off by focusing on investing in recognisable Central Business District and Orchard Road commercial buildings in Singapore and similar to Kasa Korea, it will offer investment opportunities as a single asset rather than grouping several properties into a single basket — like a REIT.
The investment team will also curate the properties they put up for investment picking assets that offer stable yields and properties with high-quality long-term tenants. This is a different perspective from the Korean team which picks assets based on the potential capital gains.
When Yea was speaking to EdgeProp Singapore for this interview on April 4, he says that the company is not in a rush to set a launch date in Singapore. "We're spending the time to reach out to many different partners here. Although we could open the platform right now and directly accept investors, we also want to ensure that we have the foundation to build a strong market presence," he adds.
Looking ahead, Yea says that the company will focus on building and stabilising its market presence in Singapore and Korea but the company has set a goal of more than one million active accounts in total over the next three years and have a combined portfolio of about 100 real estate assets to offer its investors. Kasa is also preparing its fifth funding round by the end of 1H2022.
https://www.edgeprop.sg/property-news/kasa-gets-ready-launch-fractional-investing-singapore-properties